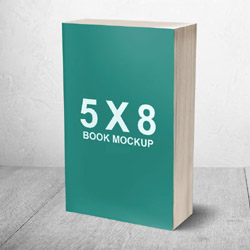 How much time does it take to complete the indexing for a book?
You have now finished writing your book, and it's time to build its back index. You might wonder how long does it take to have your book index ready, so you could manage your timeline to keep the index ready in time. Let's tell you this in breif in addition to some useful advices:
1. Length of book:
It all depends on the length of the book!
The length of the book should be calculated by the number of words that it has, and not by its number of pages, because a page of size 6″ × 9″ is surely not the same as a page of size 5″ × 8″. The 1
st
one will have higher number of words, and so will require more time to index it. It's best to specify the required indexing time for the book according to its word count because of that.
2. When to start building the book index?
It's important to mention that the book indexing should start after receiving the revised page proofs of your book, to be sure the book has accurate page numbers, and as a result the index that will be created will have accurate page numbers.
3. Estimated time:
I have asked our
book indexing team
about the estimated time for indexing a 300 pages book (60K words in average). They said: "Normally, a book indexer would require 2-3 weeks to index such a book, if he will do the indexing work by hand, but since we use our
PDF Index Generator
software to help organizing our book indexing work, we index such a book in 6 days. We have delivered 10
th
of book indexes in that time period, with the same index quality of hand made indexes".
4. Book field:
The subject of the book, and its sofistication might change the index time delivery estimation, but this didn't happen with our team before. All indexes were delivered in time as estimated.
5. What will i receive at the end?
For a 300 pages book you should expect 12-18 pages for the index section, each containing approximately 100 entries and subentries. You should receive the index as a PDF or Word document file, with single or 2-Column index entries per each page as agreed.
6. Request modifications:
You should be given a couple of days to review the index, request any modifications, and the indexer should handle all your requests before finalizing the index.
7. Get a quote:
Feel free to
contact us
to get a quote for indexing your book by our professional
book indexing team
.
If you prefer building the book index by yourself, then check our program "
PDF Index Generator
". It will help you create and write a professional index to your book, with many editing options available, and many stylish themes available that you could use. You can test PDF Index Generator for Free from
here
.